12 September 2017
Metland Wins 3 Awards in BTN Golden Property Awards 2017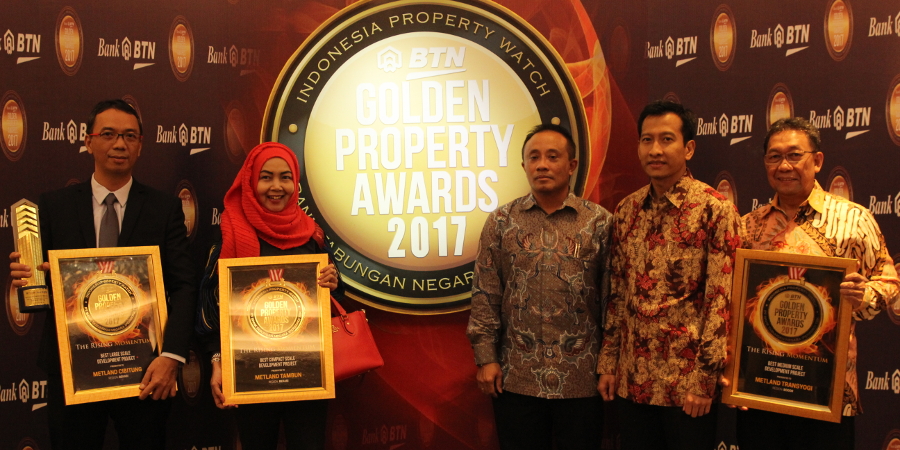 Three projects developed by PT Metropolitan Land Tbk win BTN Golden Property Award 2017, namely Metland Cibitung, Metland Tambun and Metland Transyogi (11/09/2017).
Metland Cibitung is awarded Best of the Best in Best Large Scale Development Project in Bekasi category, Metland Tambun achieved the Best Compact Scale Development Project in Bekasi, and Metland Transyogi wins the Best Medium Scale Development Project in Bogor category.
BTN Golden Property Award is organized by Bank BTN with Indonesia Property Watch. The event is held to appreciate property companies with positive performance and maintain the growth momentum of the property business in the country.
Metland Tags :